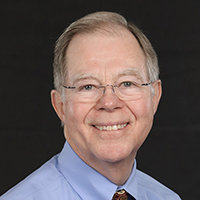 Conrad Slate
CLU, ChFC, MSFS
Conrad specializes in comprehensive planning for individuals and business owners.  With over 40 years of experience, the key is in understanding what the client wants to achieve and then translating that into a plan of action that fits their timeline and comfort zone.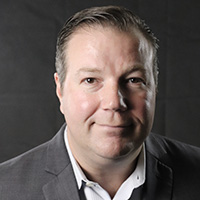 Rick Disharoon
CFP®, AIF®
Rick specializes in helping clients with their overall investment management.  This involves a deep understanding of a client's goals, objectives, and tolerances.  Investment management encompasses all assets in a client's net worth, not just those exposed to the stock market.  Rick diligently focuses on diversification, liquidity, and the tax consequences of investing.  Diversification and asset allocation strategies do not assure profit or protect against loss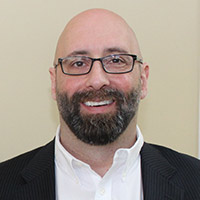 Will Parrish
CDFA™
Will specializes in financial advice for his clients, who tend to be dentists, business owners, professionals, or long-standing employees of large corporations. Will focuses on protecting his client's interests and assets, whether under the umbrella of a comprehensive financial plan, or through the use of financial products.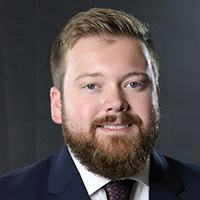 Craig Fowler
Craig Fowler is fully licensed in securities, holding the Series 7 and Series 66, and all forms of life insurance, health insurance, and annuities enabling him to provide professional assistance and planning. Graduating with honors, Craig holds a Bachelor of Science in Business Administration with a major in Finance. He is a member of The Society of Financial Service Professionals and The National Association of Insurance and Financial Advisors which contributes to his breadth of knowledge and his ability to serve the needs of his clients and those of SDP. When Craig is not busy serving his client family, he spends his time serving the community of Knoxville as an active member of Rotary International and the community Rotaract club.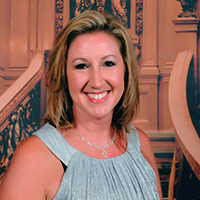 Victoria Parsons
Vickie Parsons returns to the SDP Team as the Business & Marketing Manager for our Fairfield Glade office. Vickie worked as Mike Brown's Administrative Assistant from 2012-2015 and after living in Nashville for 3 years, she decided to move back to the community she loves. You'll see Vickie each day at our offices in the Village Green Mall, or out and about at a variety of community events and activities. Vickie grew up in Cumberland County and is a resident of Fairfield Glade. She has 2 wonderful kids and 3 beautiful grandbabies that are also a part of the Fairfield Glade community.  She enjoys golfing, swimming and music, and her favorite time of the year is of course… Football Season!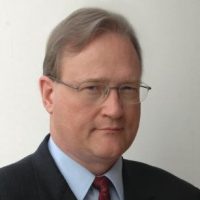 Quentin L. Ledford, ChFC, CASL
Quentin Ledford, a member of the financial planning firm of SLATE, DISHAROON, PARRISH, & ASSOCIATES, LLC works providing quality risk management, advisory services, and financial strategies to individuals and employers, offering a plethora of suitable solutions and services in assisting clients attain the insurance, investment, and other financial services they need for their family income protection, disability and long term care needs, ongoing retirement administration, and estate planning.
When living in Baltimore, Quentin entered the industry in1982, working with the highly respected firm of Blumberg & Morgan servicing the life, disability, and health insurance markets. Moving to Tennessee in 1993, Quentin chose the rewarding field of serving his neighbors in middle Tennessee in meeting their financial needs.
With over 25 years of experience designing benefit and financial planning programs for Employers, Non-Profits, Governmental entities, as well as independent Medical, Legal, and Accounting firms, Quentin's specialties also include… Providing comprehensive insurance analysis, benefit design, and personalized financial strategies, cash flow planning, goal setting, investment guidance, retirement asset advisory services, estate, and legacy planning.
Quentin works closely with clients to help them develop strategies to meet their goals and objectives.
Please feel free to contact Quentin for a free consultation to help you get started in fully analyzing your needs and seeing recommendations for appropriate solutions that will help you meet your financial goals.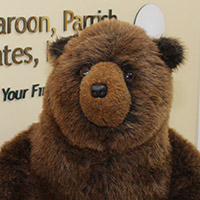 "The Bear"
With over thirty years of experience in our Fairfield Glade office, The Bear specializes in making folks who enter Village Green Mall smile with the messages he writes on his dry erase board. The Bear also pitches in on maintenance around the office.  He always smiles!  We're not 100% positive whether he would ever bite or not, but no one has ever complained.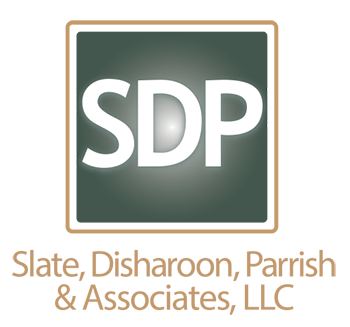 LICENSE DISCLOSURE
Investment Advisory Services offered through Investment Advisor Representatives of Cambridge Investment Research Advisors, Inc., a Registered Investment Adviser Securities offered through Registered Representatives of Cambridge Investment Research, Inc., a broker-dealer, member FINRA (www. finra.org) and SIPC (www.sipc.com), to residents of: AL, AR, AZ, CA, CO, DC, FL, GA, HI, IL, IN, KS, KY, LA, MA, MD, MI, MN, MO, MS, NC, NE, NM, NJ, NY, NV, OH, NY, PA, SC, TN, TX, VA, VT, WA, WI, WV, WY. Cambridge and Slate, Disharoon, Parrish & Associates, LLC are not affiliated.
A broker-dealer, investment advisor, BD agent, or IA representative may only transact business in a state if first registered appropriately. Follow-up, individualized responses to persons in a state by such a firm or individual that involve either effecting or attempting to effect transactions in securities or the rendering of personalized investment advice for compensation, will not be made without first complying with appropriate registration requirements. For information concerning the licensing status or disciplinary history of a broker-dealer, investment adviser, BD agent, or IA representative, a consumer should contact his or her state securities law administrator.
Cambridge does not provide tax advice.
Check out the background of firms and investment professionals on FINRA's BrokerCheck.